The Oklahoma Bead Society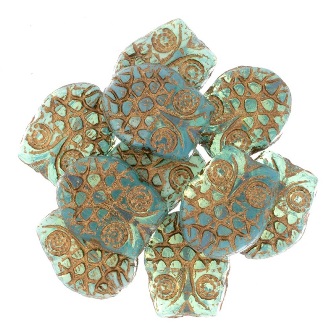 "Hoo" is winging in to help with our September project? These lovely glass owls will be the basis of our September bead embroidery project. Each member and guest who attends the meeting at the library will get a free glass bead to use as a focal in their project. You may use your bead any way you wish. If you don't wish to work on bead embroidery you can use your bead for stringing. Attendees may select one bead at the meeting.
September Monthly Project
Each month we will have an activity at our first Wednesday meeting. These projects are chosen to appeal to Beginner and Intermediate beaders. If you don't wish to make one of these projects you are welcome to bring you own.
Project Components Needed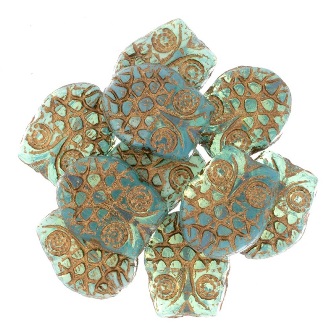 Bring your own beads to work bead embroidery.
You will received a 18.5 cm owl bead, aqua colored AND a 2" x 3' piece of backing for your embroidery project
Suggested beads for your project includes any small beads in your choice of colors. Seed beads, 2 hole beads, O Beads, small metal beads, Tile or Tila beads, crystals, tiny found objects, wood beads, filligree, brass stampings. Get creative!

Glue for owls will be provided. You also may wish to sew your owl to the fabric. They are drilled.
Bring Fireline or suitable bead embroidery thread.
If you wish to back your finsihed bead embroidery with fabric you will need to provide your own SuperSuede or other non-fraying fabric.
Pendant may be finished with chain or a beadwoven rope. It may also be finished into a broach pin or scarf ring. You are responsible for your own necklace and materials for this.