The Oklahoma Bead Society
Workshop projects and Retreat information will be found on our Events page
Monthly meeting projects will be found on the Projects page.
Linked Text
Linked Text
Linked Text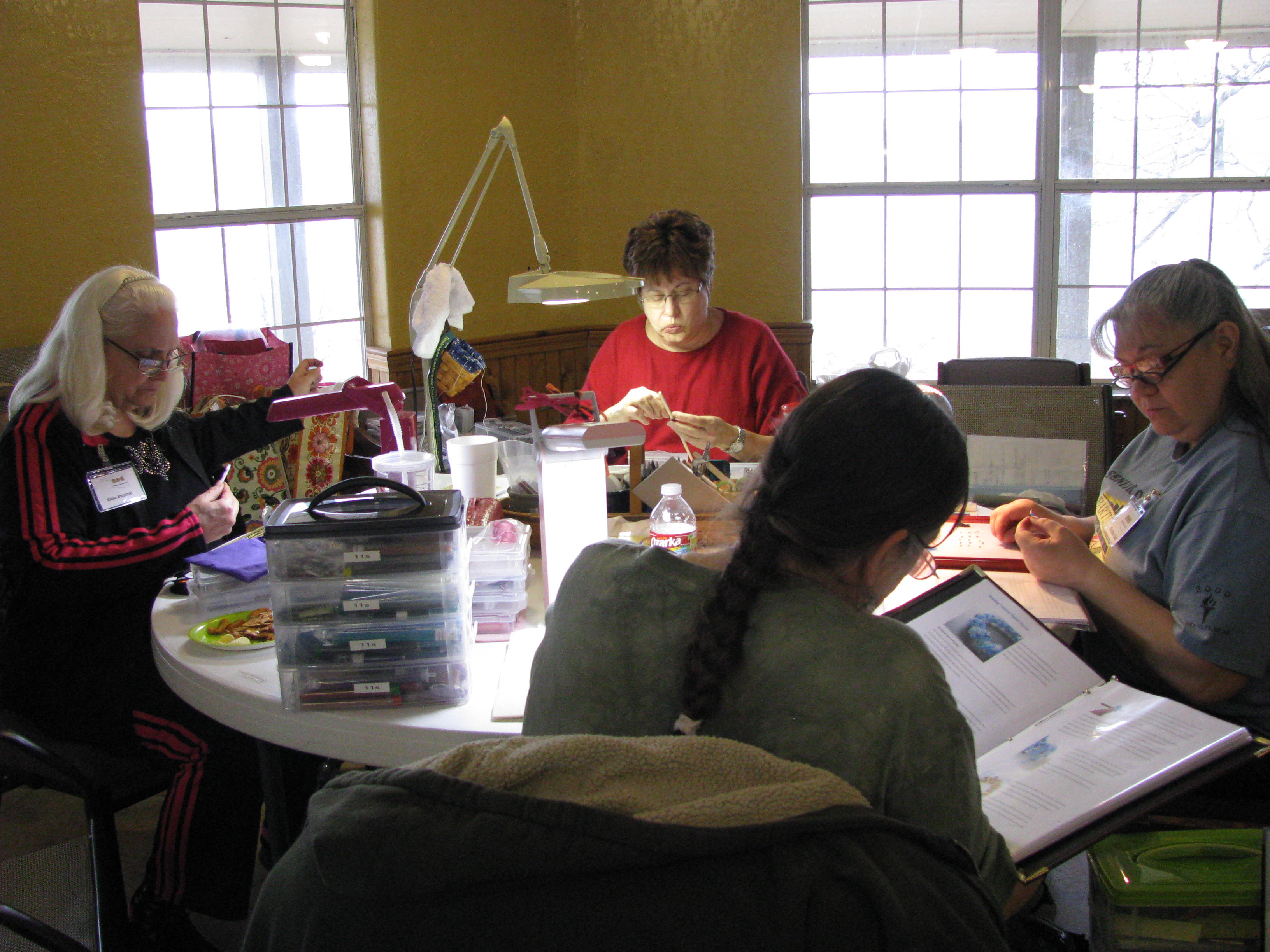 Bead Artistry, Education & Friendship
The Oklahoma Bead Society is an organization of bead artists who have joined together to enhance their skills and further their knowledge of the cultural, historical, functional and technical aspects of beads. We also serve to promote the education and appreciation of the fine art of creating beaded jewelry, clothing and other beaded items. The Oklahoma Bead Society was founded in the mid-1970's and has been a part of the Tulsa culture in many ways. Each year we participate in several community events and display our work to let the general public know who we are and the fun we have learning the art of beading. Come join us for a meeting. You will meet beaders of all levels from master beaders willing to share their knowledge to beginning beaders immersed in learning stitches and techniques. All levels of beaders are welcome.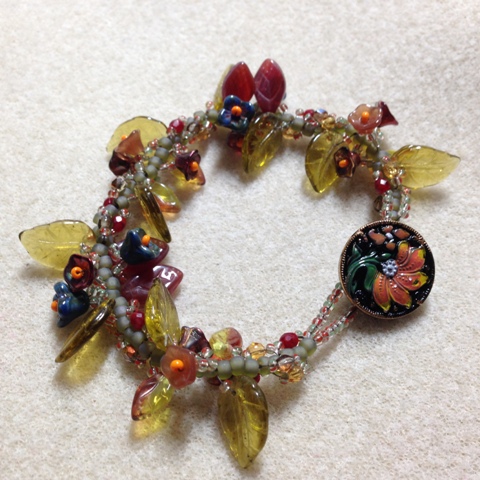 Meetings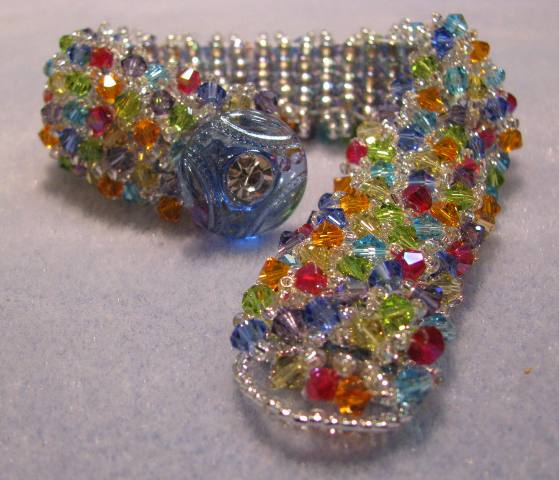 Projects
Events
We meet the first Wednesday of the month at 6 p.m. at the Hardesty Regional Library in Tulsa, Oklahoma in either the auditorium or one of the meeting rooms. These rooms are located just inside the front doors of the library. All of our library activties are free and open to the public. We also hold workshops, retreats and teaching events. We welcome active participation in board meetings and planning events. Our organization is supported by members who voluntarily pay $20 dues per year. Optional weekend retreats and special teaching events at outside venues may be for members only and have charges associated with them. We endeavor to keep costs down so that everyone can attend these events. We are non-profit.
Monthly Projects
---